I've Worked With: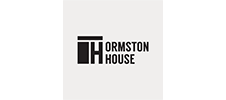 My Experience
A focus on information delivery with highly transferable skills in administration and event coordination.
• Experienced in administration, researching, writing and editing articles, biographies, historical reports and books.
• Event organisation – An excellent understanding of logistics, marketing, social media, event technology, time and people management.
• Well versed in public speaking – Radio, TV, conferences/events and tours
• Strong technical command of online database, website and social media maintenance.
Worked with:
Ormston House – Historian – 2019- Present
Limerick Council – Consultant – 2013-2022
Limerick Post – Historian – 2022-Present
Limerick Leader – Historian – 2018
Limerick Life Newspaper – Historian – 2016-2017
Limerick Magazine – Historian – 2015-2016
The Wild Geese – Editorial Coordinator – 2012-2013
Volunteer & Cultural Links
Limerick City Tidy Towns (Board Member)
Ireland Genealogy Projects (Manager Limerick Section)
Elemental Arts Festival Limerick
OpenHouse Limerick
Culture Night
Heritage Week
Limerick Life Long Learning Festival
TomCat Festival
Memberships
Irish Association of Professional Historians
Thomond Archaeological and Historical Society
Economic and Social History Society of Ireland
Limerick Arts and Culture Exchange